Nike Calm Slide Fall 2023 Release Date & Leaked Images
Nike is planning to release its new Calm Slides towards the second half of this year, according to a brand document viewed by Sole Collector showing its forthcoming releases.
The Nike Calm Slide is currently listed as part of the Swoosh's Fall 2023 lineup, but the release period is subject to change. In the document viewed by Sole Collector, the slides will be released in numerous makeups, including the black, sail, "Sesame," "Geode Teal," and "Jade Ice" styles that were first shared by Sole Retriever this week. The earth tone colorways are reminiscent of the popular Adidas Yeezy Slides. 
Given its far-off release date, there are no specific details of the Nike Calm Slide available, but the leaked imagery from Sole Retriever suggests that it will feature a one-piece foam construction, with a standard strap at the midfoot and thick foam cushioning for the midsole. The Swoosh logo appears on both the strap and the underfoot.
The Nike Calm Slides will come with a $50 price tag but at the time of writing, a release date has yet to be confirmed by the brand. Check back soon to Sole Collector for official updates.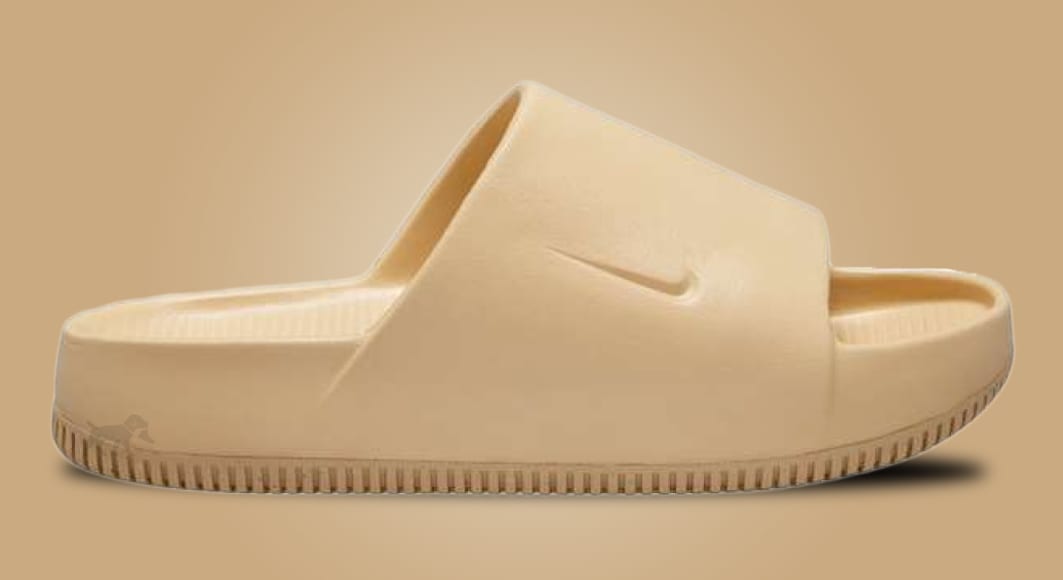 Reposted from: solecollector.com
Related