The Top Music NFT Moments of All Time
In 2020, the COVID-19 pandemic effectively cut musicians off from all of their primary sources of income. Live shows ended, merchandise sales slowed to a crawl, and the money stopped coming in. The months dragged on, and things didn't get better. But then a new kind of music art came onto the scene, and in 2021 the inevitable occurred — the music industry embraced non-fungible tokens (NFTs).
We say this move was inevitable with good reason. Artists, especially independent musicians, were more than eager to find alternate revenue streams. What's more, the music industry is — and always has been — irrevocably tied to technology. As such, those working in the space have always been the early adopters. They tend to acquire new products and technologies before artists in parallel industries have even heard of them.
And so it was in 2021 that musicians, both those who were well-established and up-and-coming, adopted a new form of music art known as NFTs.
For the uninitiated, NFTs are a new kind of digital asset. They offer a new way for creators to market and sell their content, expanding the possibilities of how art, music, literature, and more can be disseminated and consumed. A music NFT is exactly what it sounds like. It's an NFT that features a piece of music. It could be a single song, an album, or even a music video. Musicians realized that, with this technology, they could go directly to their fans and sell unique, tokenized versions of their artwork — and ultimately yield substantially higher profits.
Read More: The Musician's Guide to NFTs: Everything You Need to Know
We've already seen several innovative NFT music collaborations. And at this point, one thing is sure: Music NFTs will continue to revolutionize the way that musicians and fans create community (and art) together. Now that the possibility of sharing wealth within an independent, digitized ecosystem of fans and creatives has been actualized, the future of the music industry seems even less predictable than it did during the global COVID pandemic.
So to track how things develop, we've partnered with Coinbase and UnitedMasters (who recently came together to pay out musicians in cryptocurrency) to chronicle the music NFT moments that make the most waves — historic moves that signal a paradigm shift in the way the music industry operates. To make these easier to understand, the events are listed in mostly chronological order.
February 2021 – NFT music moments
Jacques Greene sells his music rights via Foundation
In February of 2021, U.K.-based record label LuckyMe made a historic announcement that pushed the music art space (and NFTs) forward dramatically. They said that one of their hallmark artists — pioneering electronic sensation Jacques Greene — would be auctioning off the publishing rights to his brand new single "in perpetuity." The name of the single was fittingly titled "Promise."
Before the auction, fans got a mere six-second tease of the tune, which was offered through digital art marketplace Foundation. The track sold for 13 ETH (or around $23,000 at the time).
Greene explained the thoughts behind the work and its significance in a statement on the Foundation website. "This NFT represents not only a 1of1 AV, but the publishing rights to the song upon its release, in perpetuity. As we explore the possibilities of art on the chain and the promise of web3, we can maybe begin to let go of old systems. This platform is a promise. You can buy the copyright here. In purchase you will own the publishing to the song," he said.
"I'm excited (and scared) of what possibilities and promises lie in this field, and for arts and culture in general. I have a lot of hopes and fears tied to it. Much rather think and talk about what might happen than sitting around feeling dread. This platform is a promise," he elaborated on Twitter
3LAU raises $11.7 million with Ultraviolet NFT album
Justin Blau — who is better known by his artist moniker, 3LAU — is perhaps one of the earliest adopters of music NFTs. He sold his first NFTs all the way back in the fall of 2020. But that was just the beginning. Late in February of 2021, the electronic dance music star's Ultraviolet collection of 33 different NFTs netted him a reported $11.7 million.
What's more, he brought in all that money over the course of an auction that was just three days long.
For what it's worth, Blau says that he was shocked by how successful the sale was. "We were all cheering, and then everyone just stopped talking. Trust me, I didn't know it was going to go this high," Blau stated in an interview with Forbes. It just goes to show how difficult it is to predict what will happen when new music art is unveiled.
After the sale, Blau cemented his status as one of NFT technology's biggest proponents, announcing in August that he was forging an NFT music platform called Royal, which will enable token owners to secure royalties from a musicians' songs.
March 2021 – NFT music moments
Launch of Catalog, first platform for audio NFTs
Catalog entered the NFT conversation in early March of 2021. Their goal? To revolutionize the music industry by empowering independent artists. How? By providing them direct access to their fans. It was innovation in music art that had real purpose, and it was the first marketplace designed specifically for audio NFTs.
On the platform, artists receive 100% of sales and a share of every resale, which is a rate they are able to set themselves. What's more, the artists get all of this without relinquishing any of their copyrights. And fans can trust that they are buying items from the actual artists, as opposed to people who have stolen the tracks, because every artist is verified by the platform.
Subsequently, Catalog partnered with Bajan artist Haleek Maul to sell off the four tracks that comprise his asset-backed Inner EP. Over the course of one week in late October, the 13-minute offering generated 56 ETH (around $235,000 at the time). One single song, "Touch, "sold for 17.1039 ETH ($68,491) alone.
Grimes, Steve Aoki sell millions in NFTs
In March, Gemini's NFT marketplace Nifty Gateway helped make Grimes nearly $6 million richer in just 20 minutes. The Canadian songstress made $5.8 million selling a suite of 10 exclusive digital artworks — some of which were accompanied by original songs. It was called the WarNymph Collection, Vol. 1.
A week later, using the very same platform, electronic DJ/producer Steve Aoki dropped his inaugural NFT collection, Dream Catcher. It sold for $4.25 million. Dream Catcher's 11 unique works were created in collaboration with celebrated visual artist Antoni Tudisco. They further boasted one-of-a-kind sounds and impressive animation.
These sales helped pave the way for future seven-figure sales on the platform by headliners such as The Weeknd (their NFT collection sold for $2 million) and Eminem (Eminem made $1.78 million from his first collection of NFTs).
Kings of Leon is first band to release LP as NFT
In March of 2021, the new album from renowned Nashville garage rockers Kings of Leon hit record store shelves. It was called When You See Yourself. Issued by RCA Records, it was their first new collection of songs in three years. Simultaneously, the band of brothers became the first musical group to also make their album available the same day as an NFT. And boy, did it pay off.
Using the Yellow Heart platform, they generated 820 ETH ($1.45 million at the time). Exclusive versions of the album, unique digital artwork, and lifetime concert passes were offered as part of the offering. Afterwards, the "On Call" and "Sex on Fire" quartet donated more than $500,000 to Live Nation's Crew Nation Fund, established to support road crews that were sidelined by the pandemic.
"It's crazy that the NFT blew up the way that it did. We're all somewhat educated on it, and, at least in the beginning, I'm still scratching my head and trying to figure it all out," Kings of Leon's Caleb Followill said in an interview with CleveRock.
RAC launches SixNFT agency
Before introducing his SixNFT Agency back in March of 2021, Portland-based musician and producer RAC (who was born André Allen Anjos) was well-versed in music-based NFTs. In 2017, the Grammy-winning artist released his album, EGO, through blockchain-powered beta music streaming and download platform Ujo Music.
The aim of Six, according to the website, is to help "musicians, brands, and visual artists break into the world of NFTs….six was founded under the belief that creators and communities should be empowered to build their own sustainable economies." Already, Six has helped California IDM master Tycho, Swedish dance duo Galantis, and globally-recognized musician BT with highly successful drops.
Delphi Digital purchases "The Disclosure Face" for $125K
What happened when English electronic music duo Disclosure sold the infamous image from their 2012 EP The Face? A bunch of their fans — already NFT investors — decided to go all in, securing it for $140,000. The Zora transaction also included a lifetime of Disclosure concert tickets for the NFT's owners.
In the months since, the fans have become friends with the group. In fact, Disclosure has even performed sets during Delphi Digital events.
April 2021 – NFT music moments
Don Diablo sells first full-length concert film NFT
Dutch DJ Don Diablo made NFT history in 2021, offering up the very first full-concert film as a crypto asset through SuperRare. Called Destination Hexagonia, the one-hour DJ set from the man behind "Cutting Shapes" and "Cheque" featured sci-fi style visuals with 3D rendered sets.
In addition to the NFT, the winning bidder — who spent some 600 ETH ($1.26 million at the time) — received a unique USB stick containing the file. Diablo said it took a year to plan the concert. And he described the significance in an interview, "and the goal was to create a next-level sci-fi inspired live set with a cinematic approach as a unique piece of futuristic art."
VÉRITÉ becomes first artist to auction master recording rights in perpetuity
In April, Brooklyn-based songsmith VÉRITÉ released her ethereal and new single, "By Now." The artist — who has never signed with a record label, and whose songs have amassed more than 350 million streams — sold 2.3% of the master recording in perpetuity for 11 ETH as an audiovisual NFT on Zora.
The sale earned VÉRITÉ accolades within the NFT community and remains a monumental milestone for independent artists.
May 2021 – NFT music moments
SongCamp releases genesis NFTs 
In the spring of 2021, musicians and visual artists from around the globe came together to collaborate on three brand new songs. Divided into three teams that eventually took on band-like names, the artists worked over five weeks to create the multimedia tracks, which were then sold as music NFTs.
Altogether, the creative collective of 13 strangers earned 10.05 ETH (roughly $34,000) from selling the songs "Static Twist" by The Lunar Veil, "Hold on Hope" by Driftwood TX, and "Antid0t3" by Rainbow Punch.
First piece of classical music sold on blockchain
In early May of 2021, a Texas choral group auctioned off an NFT of a unique digital recording, making it the first piece of classical music to sell on the blockchain. The Dallas-based Verdigris Ensemble recorded the song "Betty's Notebook" in January.
The 21-minute-long tune, composed by Nicholas Reeves, was listed by Async Art, a digital art auction blockchain platform. The winning bid was 56.46 ETH ($375,000 at the time). The proceeds were distributed to all who were involved in the historic recording. 
Chi Modu passes away after minting NFTs of work
If you ever picked up a copy of The Source during the 1990s, you have already seen the incredibly candid work of hip-hop photographer Chi Modu. The Nigerian-born, Jersey-bred visionary snapped what remain some of the most iconic images of Tupac, Notorious B.I.G., Snoop Dogg, Mobb Deep, Nas, and the Wu-Tang Clan.
Modu died on May 19 at the age of 54. But just prior to his passing, Modu minted 19 NFTs of his photos, making them available through his website, which you can find here.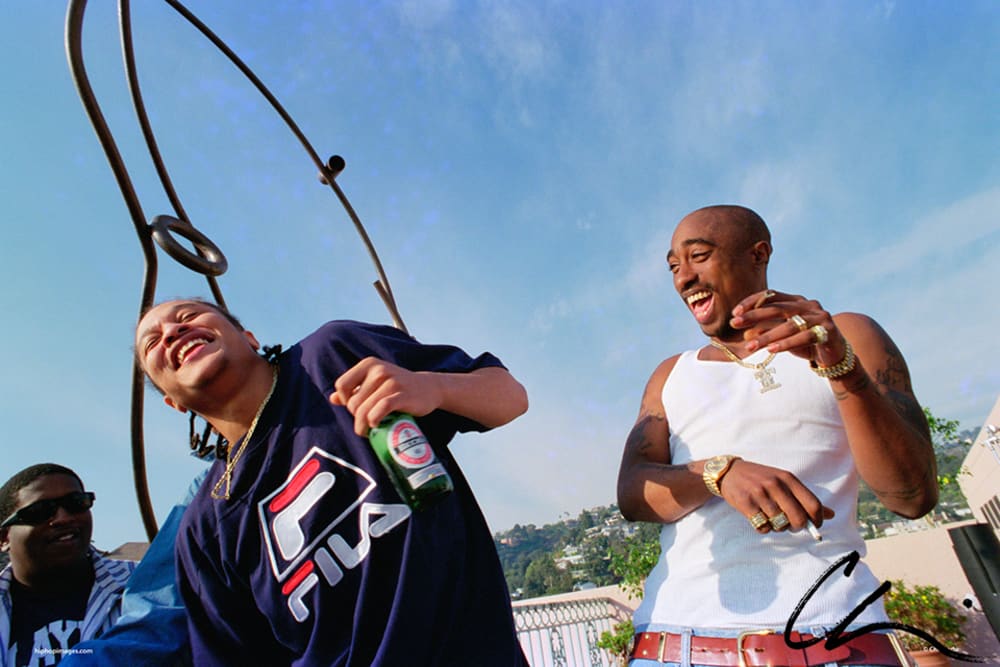 BT releases 24-hour song as NFT
Trance musician BT spent ten months working on Genesis.json. It's a unique "piece of software" that sold as an NFT on SuperRare. Described as one of the most technologically-sophisticated NFTs to date, Genesis.json boasts more than 15,000 hand-sequenced audio and visual moments that will play out over the course of a 24-hour period.
The artwork's cycle, a press release explains, will repeat daily, so long as the internet exists. The song sold for 88.8 ETH (or $212,000). "I believe the blockchain and decentralized technologies are a paradigm shifting system that respects artists and their work," BT said at the time of the offering.
August 2021 – NFT music moments
Tory Lanez releases NFT album to controversy
Canadian rapper Tory Lanez stirred up a bit of controversy in the summer of 2021 when he released his NFT album, When It's Dark. It was released as seven separate NFTs. But Lanez teamed up with E-NFT, which conducted the auction.
Fans took to Reddit in the wake of the auction of Tory Lanez NFT album to complain about the E-NFT platform. Users noted irregularities and glitches that stymied efforts to buy the NFTs. Fans also noted that they had issues with the E-NFT platform later, when trying to sell the NFT for a profit. Many also took to Twitter to express their displeasure, with some saying they felt duped by the rapper. Lanez has remained mum on the matter.
Audius becomes first Web3 streaming service to partner with TikTok
When it comes to Web3 music streaming services, Audius is unique. Launched in 2019, Audius is controlled by artists and owned by a community of token holders, rather than a single centralized entity. The platform consists of a fully decentralized music streaming protocol that was built with public blockchain infrastructure. This is intended to give artists better insights into who is steaming their music and better control over their tracks and how they are distributed.
In a deal announced in mid-August, Audius revealed it was working with TikTok to make the songs of its more than 100,000 artists available for use in TikTok videos.
The platform has a rewards system that pays artists in $AUDIO for placing on the Audius charts. The platform currently counts Diplo, Weezer, and Odesza as clients. They also have millions of active monthly users. TikTok would later enter the NFT space in September with its "Moments" project, featuring Curtis Roach.
First CryptoPunk rapper Spottie WIFI sells $192,000 in music NFTs
For years, Mig Mora was an Illinois rapper who was struggling to make a name for himself in the unforgiving music industry. In 2012, it dawned on Mora that his music days were probably over, and that it was time to get a job. In February of 2021, Mora got a second chance at a music career. And it was all thanks to the CryptoPunks NFTs.
Specifically, the change came after Mora purchased CryptoPunk #5528.
With newfound inspiration, Mora became the world's only CryptoPunk rapper after adopting the persona Spottie WiFi. Then in August of 2021, Mora released a seven-song EP that was limited to 2,000 copies. Each copy came with a mystery mint NFT, enabling the purchaser to instantly obtain sync rights to the NFT's master recording. In the end, he sold $192,000 in music NFTs in seconds.
October 2021 – NFT music moments
PleasrDAO buys rare Wu-Tang NFT album
The Wu-Tang Clan worked six years on Once Upon a Time in Shaolin, releasing a single copy of the LP in 2015. Three years later, the government seized the album from its original owner — "Pharma Bro" Martin Shkreli. It hasn't been heard by many, making it one of the rarest albums ever released. And now, it's owned by PleasrDAO, a collective of DeFi pioneers. SixNFT helped broker the recent sale, which cost the group $4 million.
PleasrDAO outlined why they made the purchase in a blog post: "We firmly believe there are ways to share this musical masterpiece with the world. A lot of things in life are temporary, fleeting, impermanent. But remember this — just like our blockchain, Wu-Tang is forever," they said.
Bored Ape Yacht Club throws Apefest during NFT NYC
In late April of 2021, the world of NFTs got a little more interesting with the launch of the Bored Ape Yacht Club (BAYC). It's a collection of NFTs created by four pseudonymous developers: Gargamel, Gordon Goner, Emperor Tomato Ketchup, and No Sass. All 10,000 unique iterations of the cartoon primates were snatched up at a price point of around $190 in ETH each. Bored Ape Yacht Club has since gone on to become one of the hottest NFT projects, with hundreds of millions in total sales volume.
One of the most influential events to happen during the NFT.NYC conference in October of 2021 was undoubtedly BAYC's Apefest. Held over the course of four days, the BAYC event included merchendise pop-ups, meetups, and more.
It all culminated with a massive party that saw the Bored Ape crew take over the Brooklyn Steel warehouse for a wild night of live music that was open only to owners of a BAYC or Mutant Ape Yacht Club NFT. Featuring performances from The Strokes, Lil Baby, Beck, and Questlove with Chris Rock and Aziz Ansari as MCs, the festival-like event sent a clear signal that the Guy Oseary-represented project was not messing around.
November 2021 – NFT music moments
Bored Ape band Kingship + Timbaland launches Ape-In
In November, Universal Music announced the formation of Kingship, a virtual band of Bored Apes. That same month, producer Timbaland launched Ape-In Productions, a firm to create music and animation around Bored Ape Yacht Club NFT avatars. It has already released a single by virtual hip-hop group TheZoo.
"Creating Kingship has been incredibly fun and imaginative. I started 10:22PM to push the boundaries of innovation in the music industry and with Kingship, we're literally inventing what's possible in real-time," Kingship Founder Celine Joshua said in a press release
Rare Scrilla and Ghostface Killah release Rare Pepe NFT
A slew of NFTs hit the market on Black Friday in November of 2021. However, it was Rare Scrilla and founding Wu-Tang Clan member Ghostface Killah's NFT drop that attracted most of the attention. Bidding on the hip-hop crypto art piece began at midnight on Nov. 26.
Featuring Scrilla's visuals with Ghostface's music and lyricism, the asset sold for $281,136, according to online records. The owner — Starry Night Capital — also now owns the master recording of Ghostface's song.
December 2021 – NFT music moments
Unreleased Whitney Houston track sells as NFT
On December 13, 2021 music NFT marketplace OneOf launched an auction of a Whitney Houston NFT. It contained a never-before-heard demo recording of Houston at age 17. Paired with a digital video created by 17-year-old critically-acclaimed artist Diana Sinclair, the single edition NFT sold for $999,999.
"I'm excited to see Whitney's legacy and her wonderful music expand into bold new technology of this era," Pat Houston, Executor, Estate of Whitney E. Houston, said in a statement at the time. "It was a joy partnering with 17-year-old Diana Sinclair and watching the artistry of Whitney's music influence a new generation."
Proceeds from the sales of the collection went to the Whitney E. Houston Foundation, which works to inspire, create opportunities for, and empower youth. The auction winner of the "OneOf One" NFT received full personal use rights of the demo track. This means that public distribution of any kind is strictly prohibited, and the owner just has full private access to the song. Similar to legacy auction houses becoming involved in the NFT ecosystem, this landmark auction illustrated the potential of NFTs to help bring iconic music artists into a new era of music culture.
January 2022 – NFT music moments
Royal and Nas' first-ever NFT sells in minutes
Hip-hop legend Nas was immortalized on the blockchain in janurary of 2022. In a dual-part drop, Nas teamed up with 3LAU to release his first-ever NFT collection on the superstar DJ's aforementioned platform, Royal. The collection — which was the first live sale of NFTs on Royal.io — consisted of 1,870 NFTs across two separate drops, both of which sold out in record time. And it brought in more than $560,000 in total revenue.
February 2022 – NFT music moments
Coachella's NFT collection offers lifetime festival passes
As one of the largest and most popular festivals in the world, Coachella unveiled an array of digital collectibles in a move to embrace NFTs. Their NFT offering that took place in February of 2022 made significant waves. Why? That month Coachella released plans for a multi-part NFT drop in partnership with crypto-exchange giant FTX, and part of it included lifetime festival passes.
Featuring a total of 11,010 NFTs across three collections, Coachella Collectibles offers fans the opportunity to purchase lifetime festival passes, unlock unique on-site experiences, physical items, and more.
March 2022 – NFT music moments
Dillon Francis signs residency deal for Bored Ape NFT
Dillon Francis is an electronic musician with a long list of accolades. In 2018, the platinum-selling DJ and producer received Latin American Music Award and Latin Grammy nominations for "Sexo." In March of 2022, he added a historic deal to his list of accomplishments. Francis agreed to an exclusive residency with Big Night in exchange for an NFT from the Bored Ape Yacht Club collection.
Specifically, Francis received BAYC #378. Notably, the deal also includes a record collaboration with the Web3 electronic duo ESCAPΞPLAN, which consists of two Bored Apes from the BAYC collection, ETHan (#4321) and zeETH (#309).
Snoop Dogg releases first Death Row NFT mixtape
Less than a month after Snoop Dogg acquired ownership of the legendary Death Row Records — the label that saw his rise to fame — he released a set of songs as an NFT mixtape on OpenSea. Titled "Dogg on it: Death Row Mixtape Vol. 1," the collection was launched on the Polygon blockchain and features beats, acapella, and full songs created by Snoop in collaboration with artists from around the world. 
A new contender in the growing music NFT market at the time, "Dogg on it" NFTs offered full rights to their owners, making the collection an enticing drop for the Hip-Hop fandom within the NFT ecosystem. In April, Snoop would release "Death Row Mixtape Vol. 2" featuring an even more extensive roster of Web3 artists/musicians.
April 2022 – NFT music moments
NFTs take over the Grammys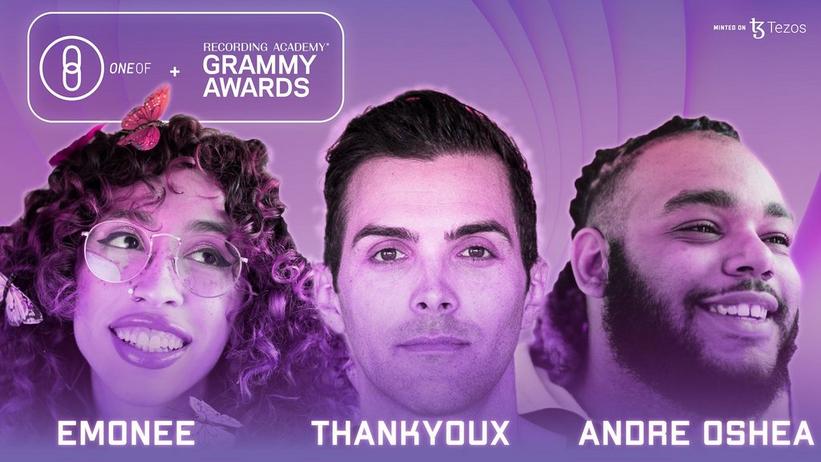 In April 2022, we witnessed NFTs represented at the music industry's most prestigious awards show: the Grammys. Partnering with Tezos-based NFT platform OneOf, the Grammys revealed an official NFT collection as part of a three-year plan to integrate NFTs into the overall Grammy experience. The inaugural collection was headlined by critically-acclaimed fine artist ThankYouX, 3D animator and Adult Swim contributor Andre Oshea, and Emmy-winner Emonee LaRussa.
Coachella x ODESZA NFT breaks Solana 1/1 sales record
On April 18, 2022, an exclusive NFT featuring a 360-degree immersive experience of the Antarctic Dome at Coachella sold for $145,000, breaking the Solana blockchain's single NFT sales record. The NFT, which features work from nine renowned digital artists and a musical score by ODESZA, clocks in at just under six minutes but offers a near-perfect visual experience of the one-of-a-kind projection dome experience of Coachella's REGEN.
May 2022 – NFT music moments
Pussy Riot and Salem Ilese Drop 'Crypto Boy' in support of reproductive rights
In the spring of 2022, American singer and songwriterSalem Ilese once again became a viral sensation after her song "Crypto Boy" gained traction on social media. In keeping with the spirit of the track, Ilese opted to collaborate with Pussy Riot's Nadya Tolokonnikova on an NFT release with a philanthropic mission.
As opposition to women's reproductive rights was growing rapidly in the U.S. Ilese and Tolokonnikova tapped viral TikTokers Sad Alex, 30, and July for a music NFT collection with the intention of sending 100 percent of the proceeds from the collection's primary sale directly to the Center for Reproductive Rights. The project, aptly named "Crypto Boy," acted as yet another testament to the power of NFTs to be used for philanthropy.
June 2022 – NFT music moments
SongCamp launches Camp Chaos NFT collection
In March of 2022, SongCamp — the collective Web3 laboratory experimenting at the edges of music and blockchain technology — set forth on one of the most sizeable ventures the music NFT space has ever seen. Set to create 45 songs to be released as an NFT collection totaling over 20,000 unique tokens, Chaos was incepted as a 77-person "headless band."
As SongCamp's third-ever project and its most adventurous endeavor to date, Chaos was comprised of musicians, visual artists, engineers, and more. With Chaos, the SongCamp community put forth new and unique methods for splitting revenue and created an innovative and first of its kind use-case for Web3 music collaborations.
Pharrell Williams joins Doodles as Chief Brand Officer
During NFT.NYC 2022, Doodles made a variety of announcements, with one of the most notable being that music industry legend Pharrell Williams would be joining the beloved PFP project's team as Chief Brand Officer. This news came only about a month and a half after former President of Billboard Julian Holguin was brought on as Doodles CEO.
Although it remains to be seen exactly what the long-term plan is for Pharrell x Doodles, it was also announced around the same time that Doodles would be breaking into the music industry via Doodles Records — with a Volume 1 compilation to be released, including original music with executive production from Pharrell.
July 2022 – NFT music moments
LimeWire returns from the dead as a music NFT platform
Similar to other discontinued brands and services, legacy peer-to-peer file sharing client LimeWire saw an opportunity to reinvigorate itself as an NFT and Web3 focussed brand. After closing a $10.4 million private token sale in April, LimeWire launched its marketplace in July, including featured collections with Travis Barker, Soulja Boy, Dillon Francis, A$AP TyY, and more.
Bored Ape-masked DJ takes over the main stage at Tomorrowland
Ape Rave Club, a DJ, and production project that is said to be backed by "some of the most exciting producers and creatives in dance music and NFTs," took center stage at the 2022 iteration of the renowned Belgian electronic dance music festival Tomorrowland. A single DJ, who wore BAYC merch and a full wraparound Bored Ape-styled helmet, made Ape Rave Club's live debut, playing an hour-long set that included the track "Dance Alone" to a crowd of thousands.
Conclusion: The future of the music arts and NFTs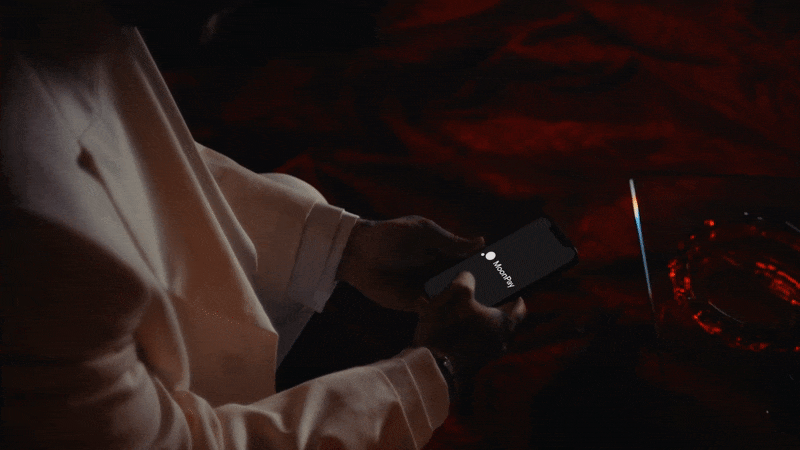 NFTs have made a massive splash, creating a ripple effect felt throughout the tech, finance, and creative industries. Yet, the music industry alone seems to be presenting the most illuminating litmus test for how blockchain technology could facilitate co-creation and co-ownership of intellectual property. 
From 3LAU breaking industry records with his $11.7 million Ultraviolet NFT drop to CryptoPunk Rapper Spottie WIFI bootstrapping a community that helped him earn $192,000 in seconds, NFTs have given independent musicians the power to sustain themselves around the concept of digital ownership. With mainstream adoption of NFTs on the horizon as some of the most successful brands in existence become involved in the non-fungible marketplace, a paradigm shift within the music industry is seeming less far-fetched with every passing month.
Reposted from: nftnow.com
Related