5 Projects That Celebrate Diversity in the NFT Community
It's no secret that the NFT space is a melting pot of culture. Throughout the vast expanse of the NFT ecosystem lives a wide variety of NFT art, photography, music, and more all created by an even wider array of unique creators. Of course, the NFT space could be doing more to empower underrepresented artists, but that isn't to say that diversity doesn't exist in the NFT space.
This diversity should be and is being celebrated across the blockchain. Whether by way of a large-scale profile picture (PFP) collection or through the endeavors of a digital autonomous organization (DAO), artists of all backgrounds, creeds, and colors are being given their flowers in Web3.
So to further shine a light on diversity in the NFT space, here are a few projects leading the pack.
400 Drums is a campaign dedicated to supporting Indigenous artists, elders, language speakers, and more to harness new online platforms for monetizing their skills while sharing their teachings and stories. The project was created by Four Our Future, an Indigenous-owned corporation founded by Indigenous leaders in Canada. It aspires to explore, contemplate, communicate and reflect common threads among ancient cultures.
In the case of the 400 Drums NFT collection, a group of developers teamed up with Goddard of Saulteau First Nation, David Fierro of the Westbank First Nation, and Rian Bevan of the Rainbow Tribe to create a set of tokens based on one-of-a-kind Indigenous drums that have been handcrafted by Fierro for over 20 years. The collection is said to be a journey to connect digital spaces to real places, teachings, and art and to build a renewable future for generations to come.
HSD prides itself on its commitment to the elevation of Black women, femmes, and non-binary identifying NFT artists; HSD functions as a decentralized autonomous organization with no leadership figurehead.

2/

— HERSTORY (@herstoryDAO) September 27, 2021
HerstoryDAO (HSD) is a DAO founded for the purpose of elevating the voices of Black women, femmes, and non-binary identifying NFT artists. HSD does not have a singular founder and functions with no leadership figurehead. Instead, it's run by a core team of founding members including prominent crypto-artists Cyn Bahati and Diana Sinclair.
At its core, HSD is a physical and virtual art collective dedicated to preserving and incubating the stories of marginalized crypto creators. Recognizing that the NFT space as a whole could be doing much more to empower underrepresented artists, Bahati, Sinclair, and the rest of the HSD team are united as equals in an endeavor to onboard women of color into NFTs.

Your Daytime Fireworks is a multi-part NFT project created by award-winning international artist Cai Guo-Qiang in collaboration with NFT production studio/platform TRLab. The collection itself offers digitalized versions of Guo-Qiang's coveted real-life daytime fireworks displays, with the overarching project acting as an interactive NFT art experience.
Featuring a 45-day interactive journey, collectors of Your Daytime Fireworks not only get to learn about and interact with Guo-Qiang's real-life artistic experiences (i.e. navigating weather conditions, local regulations, safety precautions, etc.) to create their own virtual fireworks displays, but also about the artistic practice of using gunpowder that is deeply rooted in Chinese culture and heritage.
Your Daytime Fireworks joins ventures such as #TheGoldStandard in celebrating Asian-American art, specifically through Guo-Qiang's career and his unique cultural-artistic medium. The project also fulfills TRLab's mission of integrating shared learning about art and artistic practices into the collecting process.
Gender Unicorns is a gamified PFP NFT project on a mission to support gender diversity and to create a respectful community where individuals can express their gender experiences, concerns, and challenges. Although the project has yet to launch, it's said to be the first NFT game promoting gender diversity, equality, and acceptance through interactive gender alliances.
With over 20 different gender alliances, the gamified aspect of the project will allow users to play a gender-diverse card game that emphasizes collaboration and kindness. The project's website also houses a gender directory that acts as an educational tool for users to learn about the diversity of genders. Once launched, this directory will also evolve based on the feedback and experiences from the community.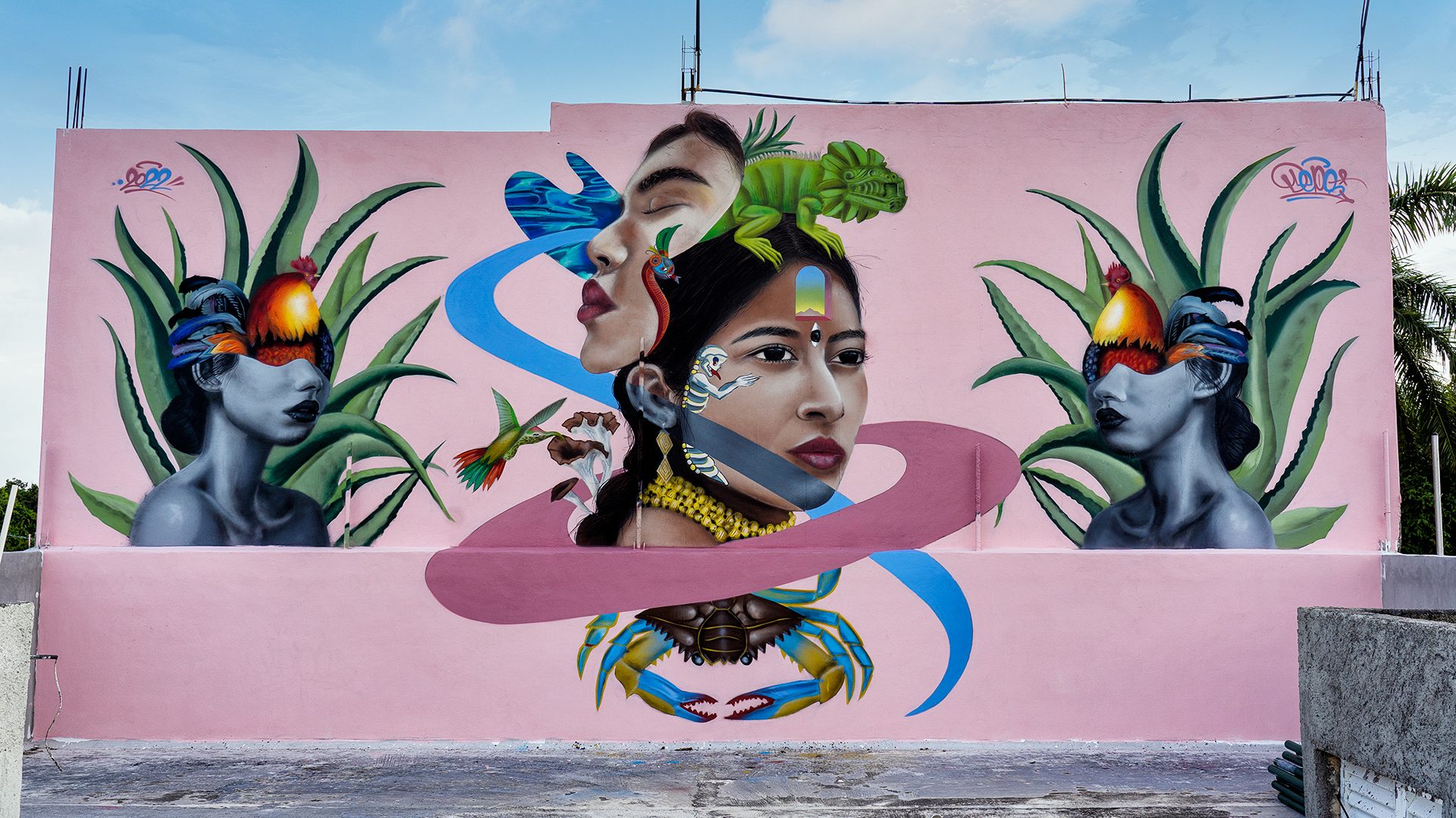 Every year, artists journey to Akumal (a small village in Mexico's Yucatan peninsula region) to decorate the town's walls with paintings. In an effort to bring this longstanding cultural event into Web3, Third Rail Art, a street-art NFT platform sponsored an NFT collection to bring Akumal art to the blockchain with NFT 4 GOOD.
With NFT 4 GOOD, Third Rail created animated digital versions of 18 murals painted during the Akumal festival. Each of these 18 pieces is available for sale as a limited edition minted on the Polygon blockchain. Although potential collectors are not able to purchase these NFTs with crypto (local currency only), the NFT 4 GOOD collection is undoubtedly a unique and significant endeavor that illustrates how art and NFTs can shape the future of underserved regions like Akumal.
Reposted from: nftnow.com
Related