Nina Chanel Abney Original NFTs
The renowned contemporary artist Nina Chanel Abney joined the NFT scene with her own NFT collection: Nina's Super Cool World. The generative collectibles reflect the painter's colorful, collage signature style. Surprisingly, each NFT holder will get unique perks including VIP events access, merch, and surprise drawings from Nina herself!
The grand reveal of Nina's Super Cool World NFTs happens today, so let's find out all about it.
What is Nina's Super Cool World NFT collection?
Nina's Super Cool World is the debut NFT collection of Nina Chanel Abney. The drop consists of 5,080 avatar-style colorful NFTs. Each generative piece features traits illustrated by Nina herself. From aliens to cats, skulls, and magicians, the characters carry Nina Chanel Abney's iconic collage-like style.
Accordingly, the collection will include 10 unique artworks, each featuring 10 different color schemes. Each of these NFTs has a number ranging between 0-99. Some of these pieces (chosen randomly) will receive bonus airdrops and physical items. However, all of the 100 unique collectibles are considered to be rare!
The unique NFT collection was built on the Ethereum blockchain. Their sale had begun on July 13th and the collection had already sold out like hot cakes. After all, Nina Chanel Abney is among the most successful contemporary artists in New York (and not only).
Nevertheless, these exquisite NFTs are more than amazing artworks. Each NFT brings many unique perks to its holder, so let's check them out.
Why did collectors mint Nina Chanel Abney's NFTs so fast?
To begin with, each NFT holder gets to own a piece of Nina Chanel Abney's artistic expression. Her physical artworks are already part of the world's most reputable museums, including the Brooklyn Museum and The Museum of Modern Art. Therefore, owning one of the first pieces of digital artwork created by Nina offers long-term value.
Secondly, each NFT comes with holders-only perks. For example, you can access the artist's upcoming Merch shop. Furthermore, holders will benefit from exclusive air drops, event invitations, and access to Nina's exhibitions in real life. Last but not least, community members might receive surprise raffle drawings straight from the artist's hands!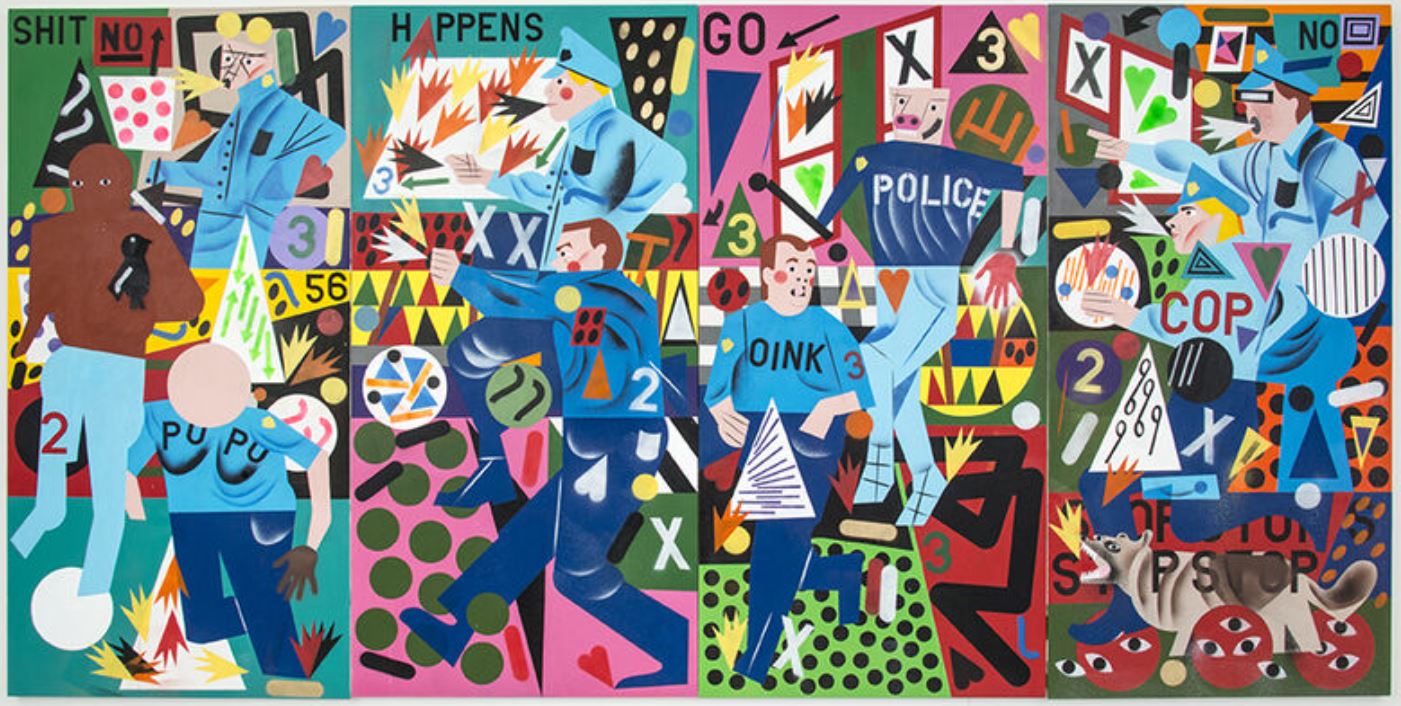 Where can you find the collection?
Nina's Super Cool World NFT collection was launched via GODA. The NFT-dedicated platform presents itself as a "curated source for leading contemporary artists" ready to enter the Web3 world.
The new platform has a powerful team of advisors, NFT experts, designers, and more. In fact, Nina Chanel Abney and Pharrell Williams have been on board ever since the platform's launch. In addition, the brand whisperer Shaun Neff has previously worked on The Sandbox, Sony, Robinhood, and more.
Since Nina's Super Cool World NFT collection is sold out, you can now find it on OpenSea. Meanwhile, you can check out the GODA NFT marketplace for more information on the drop.
See Also
To conclude, Nina Chanel Abney brought her successful signature style to the complex Web3 world. Her NFT collection, Nina's Super Cool World, had a quick and smooth minting process – much like her real-life career. The PFP collectibles are a great blend between vibrant colors, hidden meanings, and long-term Metaverse value.
---
All investment/financial opinions expressed by NFTevening.com are not recommendations.
This article is educational material.
As always, make your own research prior to making any kind of investment.
Reposted from: nftevening.com
Related